Description:
Harmony for a Cause: South Yorkshire Police Band's Charity Concert at Todwick Village Hall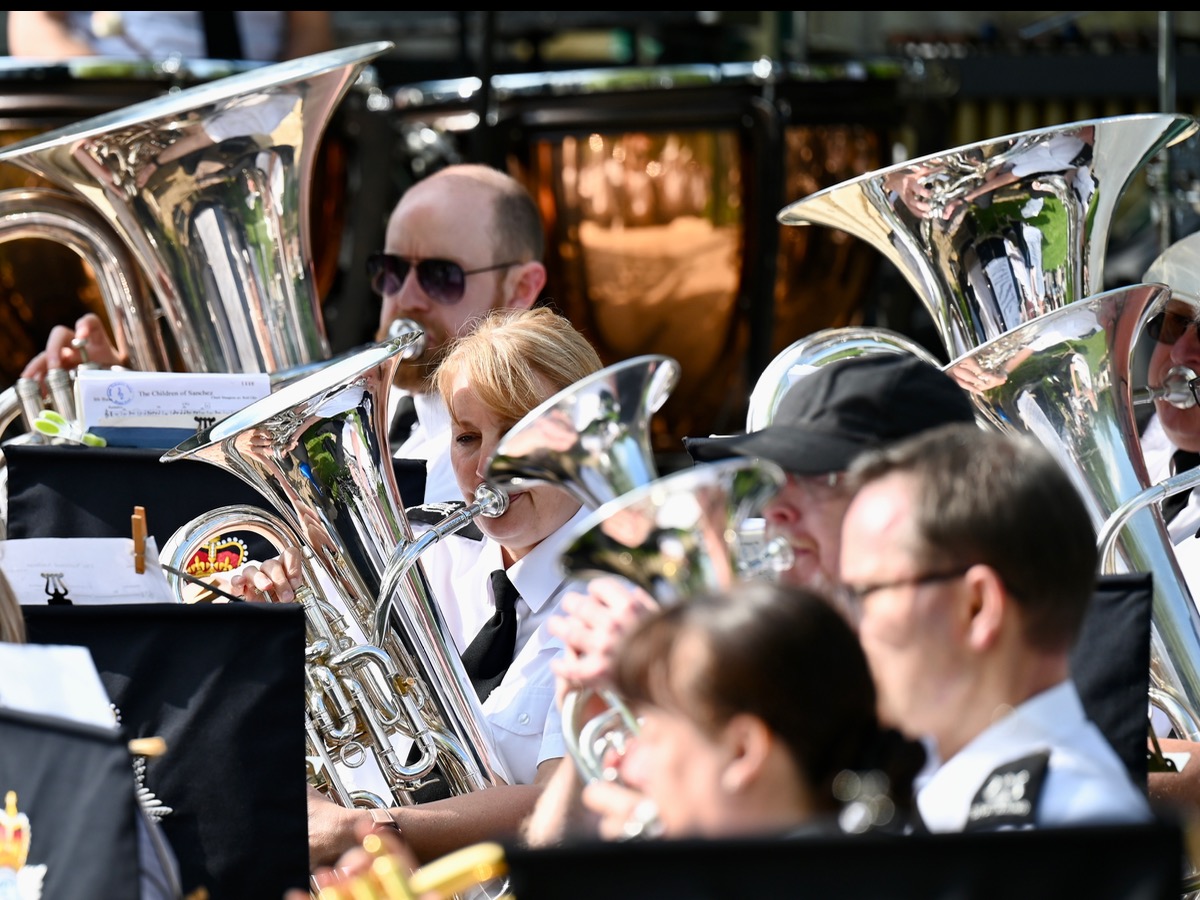 The rhythmic heart of South Yorkshire is set to resonate with melodious tunes as the South Yorkshire Police Band (SYPB) prepares to take the stage at the Todwick Village Hall. In a harmonious gesture of community spirit, the SYPB is hosting a charity concert that promises to be a memorable night. Get ready to tap your toes and let the music sweep you away on Saturday, 23rd September 2023], as this remarkable ensemble of law enforcement volunteer musicians showcases their musical talents for a noble cause.

**A Diverse Musical Palette**

The SYPB's concert promises diverse musical treats catering to all tastes. The band's program has something for everyone, from classical to modern pop hits. You can expect mesmerizing renditions of timeless classics and contemporary chart-toppers, all delivered with the band's signature style and flair.



**The Maestro Behind the Baton**

Leading this talented group of musicians is the brilliant Musical Director Leigh Baker.

With a wealth of experience and a passion for music that knows no bounds, Baker has cultivated a repertoire that spans genres and captivates audiences across Yorkshire. His unwavering dedication to the band has resulted in numerous accolades, making him a key figure in the region's musical landscape.

**Supporting Todwick Village Hall**

This concert is not just about music; it's about positively impacting the community. The proceeds from this charity event will support the Todwick Village Hall, a hub of cultural and social activity in the heart of South Yorkshire. Your attendance will directly contribute to the continued success of this vital community resource.

**Stay Tuned for Updates**
Please stay connected with the South Yorkshire Police Band by following them on [Facebook](www.facebook.com/sypbb) and Twitter @police_band. For more information about the band and upcoming events, visit their website at [www.sypmusic.info](www.sypmusic.info). Don't forget to sign up for their newsletter to receive the latest updates, exclusive content, and special offers.

As the music fills the Todwick Village Hall and your hearts, remember that your presence supports a worthy cause. The South Yorkshire Police Band's charity concert is not just an evening of music; it's a celebration of community, culture, and unity. Mark your calendars and get ready to join hands in harmony for a night you won't want to miss!